Wielkie gratulacje dla Wiktorii 🥇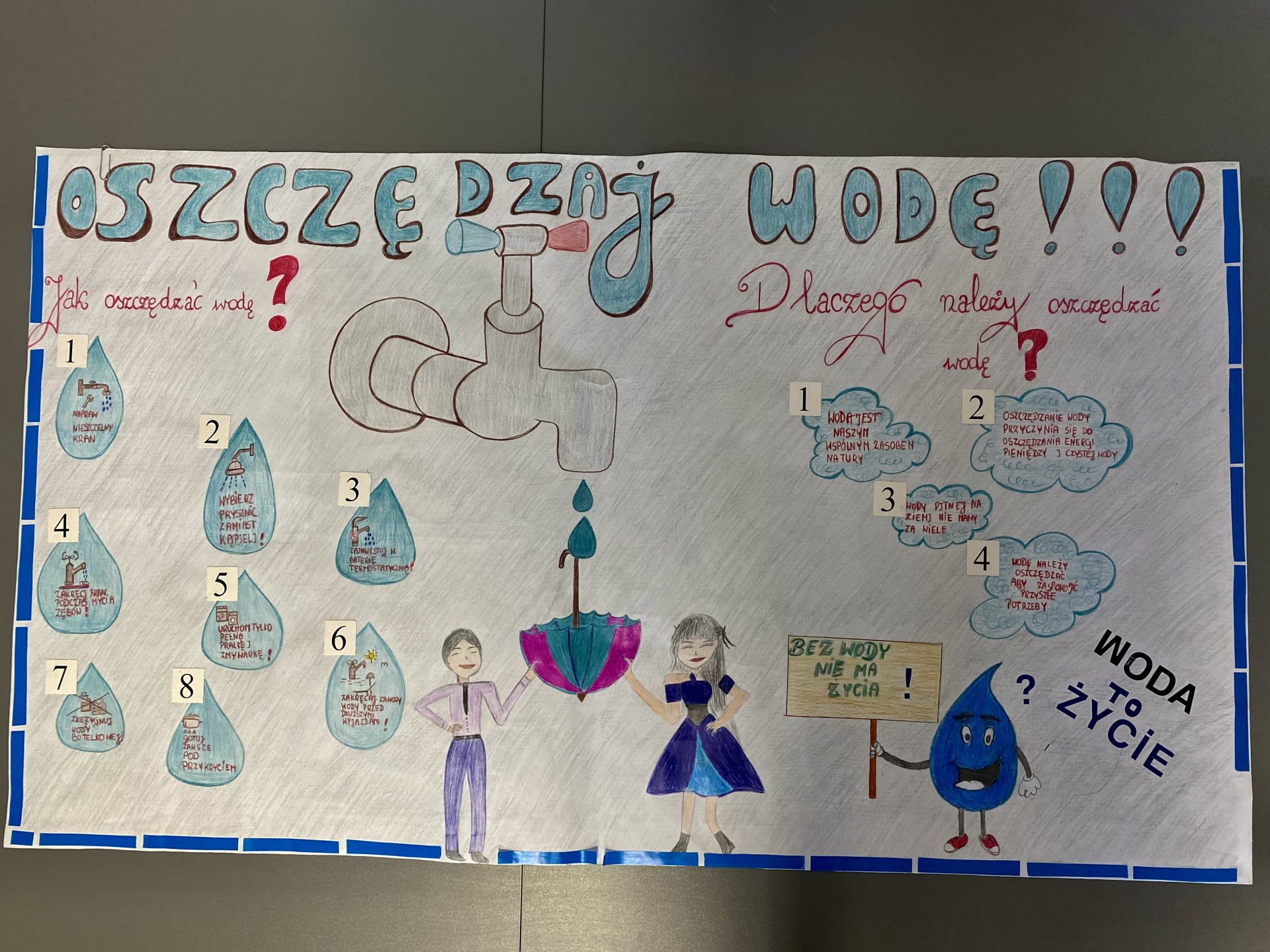 Temat wody i jej oszczędzania jest wpajany dzieciom już od najmłodszych lat – zarówno te małe, jak i te duże wiedzą jak ważne jest oszczędzanie wody i nie jest to wiedza nie mająca zastosowania w praktyce. O tym jak wielka jest to świadomość przekonaliśmy się po ogłoszeniu wyników konkursu właśnie o tej tematyce przez wodociągi Dunajec Sp. z.o.o.
Z okazji Dnia Wody, który obchodziliśmy 22 marca w/w spółka zorganizowała konkurs plastyczny dla uczniów wszystkich szkół z gminy. Uczniowie mieli poruszyć wyobraźnię i wykorzystując ukryte w sobie talenty plastyczne przedstawić plakat na jeden z podanych tematów: "Dlaczego należy oszczędzać wodę?" i "Jak oszczędzać wodę?". Odzew był spory, bo spłynęły dokładnie 162 prace, w których dzieciaki wykorzystały przeróżne znane im techniki plastyczne do przedstawienia swojej wizji na zadane pytania.
Nas szczególnie cieszy fakt, że wśród osób, których praca zdobyła uznanie, znalazła się uczennica klasy 5 –
Wiktoria Czuba
która w kategorii II, uczniowie klas IV-VI otrzymała I miejsce.

Wielkie gratulacje dla Wiktorii i życzymy dalszych sukcesów (nie tylko plastycznych 🙂 )