Zakończenie roku szkolnego 2022/2023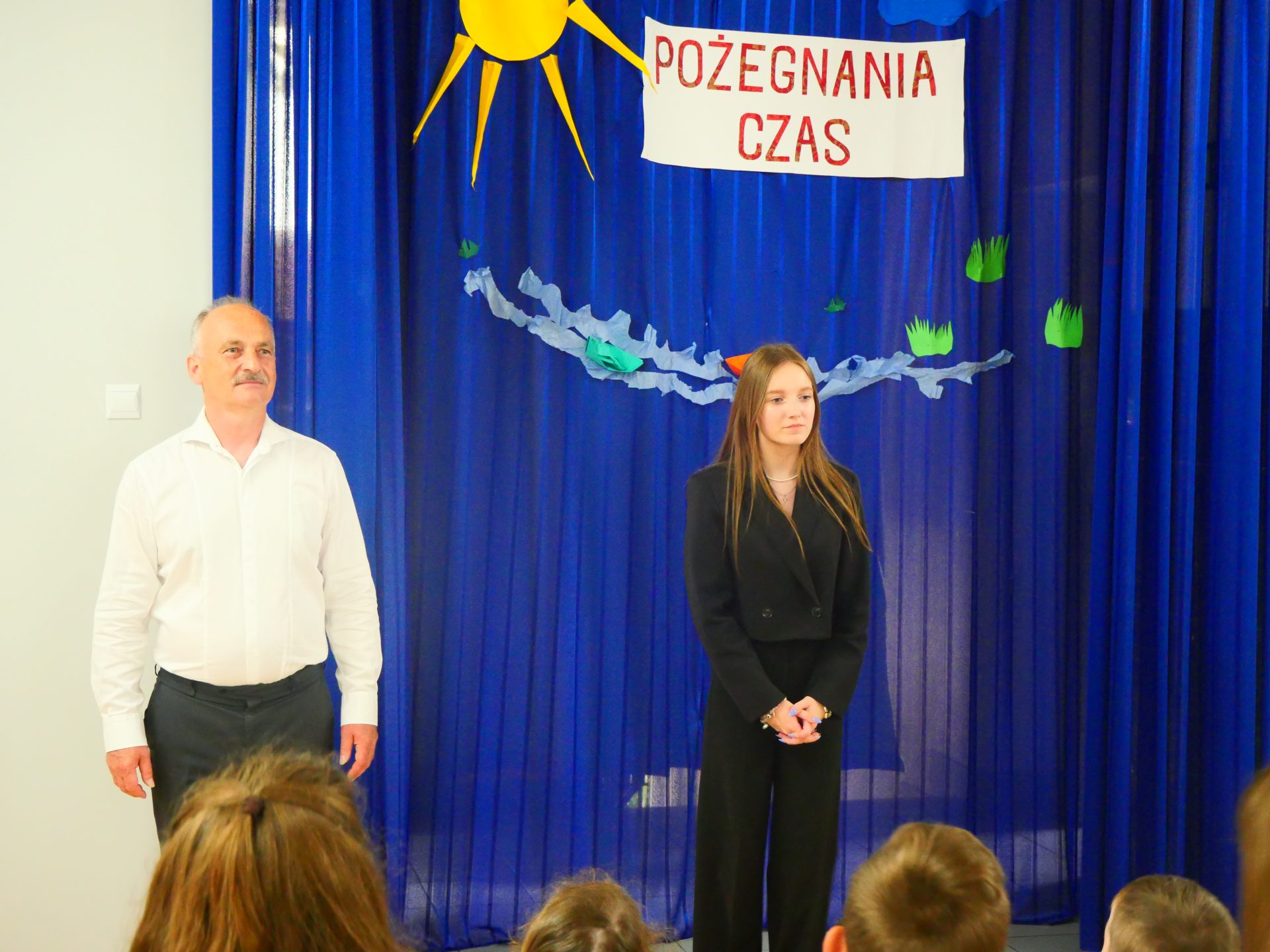 23 czerwca w naszej szkole odbyło się uroczyste zakończenie roku szkolnego. Wydarzenie to zapoczątkowała Msza Św. w Kościele parafialnym w Siennej, a następnie przeniosło się do szkoły.
Zakończenia rozpoczęło się od wprowadzenia pocztu sztandarowego i odśpiewania naszego hymnu narodowego. Następnie w krótkim wystąpieniu dyrektor szkoły podziękował uczniom za pracę i wytrwałość w minionym roku szkolnym i podsumował osiągnięcia uczniów, wśród których znalazło się kilku kończących ten rok szkolny ze świadectwem z biało-czerwonym paskiem.
Świadectwa z biało-czerwoną wstęgą otrzymały tegoroczne absolwentki: Wiktoria Bomba, Emilia Porębska, Aleksandra Stanek i Aleksandra Surdziel a także uczniowie klas 4-7 którzy otrzymali promocje do klas wyższych z wyróżnieniem: Kacper Porębski z klasy 7, Paulina Bomba i Maja Stanek z klasy 5 oraz Eryka Domek z klasy 4.
Podczas uroczystego zakończenia Pan dyrektor wręczył również nagrody i tradycyjne dyplomy uczniom, którzy chętnie uczestniczyli w zajęciach SKS oraz szczególnie wyróżnili się w sporcie, a byli to Aleksandra Surdziel (kl.8) oraz Szymon Matusik (kl.7). Wśród nagrodzonych pamiątkowymi dyplomami byli również uczniowie, którzy odznaczyli się stuprocentową frekwencją (w mijającym roku szkolnym nie opuścili ani jednej godziny lekcyjnej !) – Wiktoria Bomba z kl.8 oraz Jakub Basta z kl.7, co niewątpliwie jest dużym wyczynem.
Na koniec wszyscy uczniowie udali się do sal wraz z wychowawcami na ostatnią w tym roku szkolnym lekcję wychowawczą.