Naprawa elewacji szkoły – pomogli mieszkańcy wsi.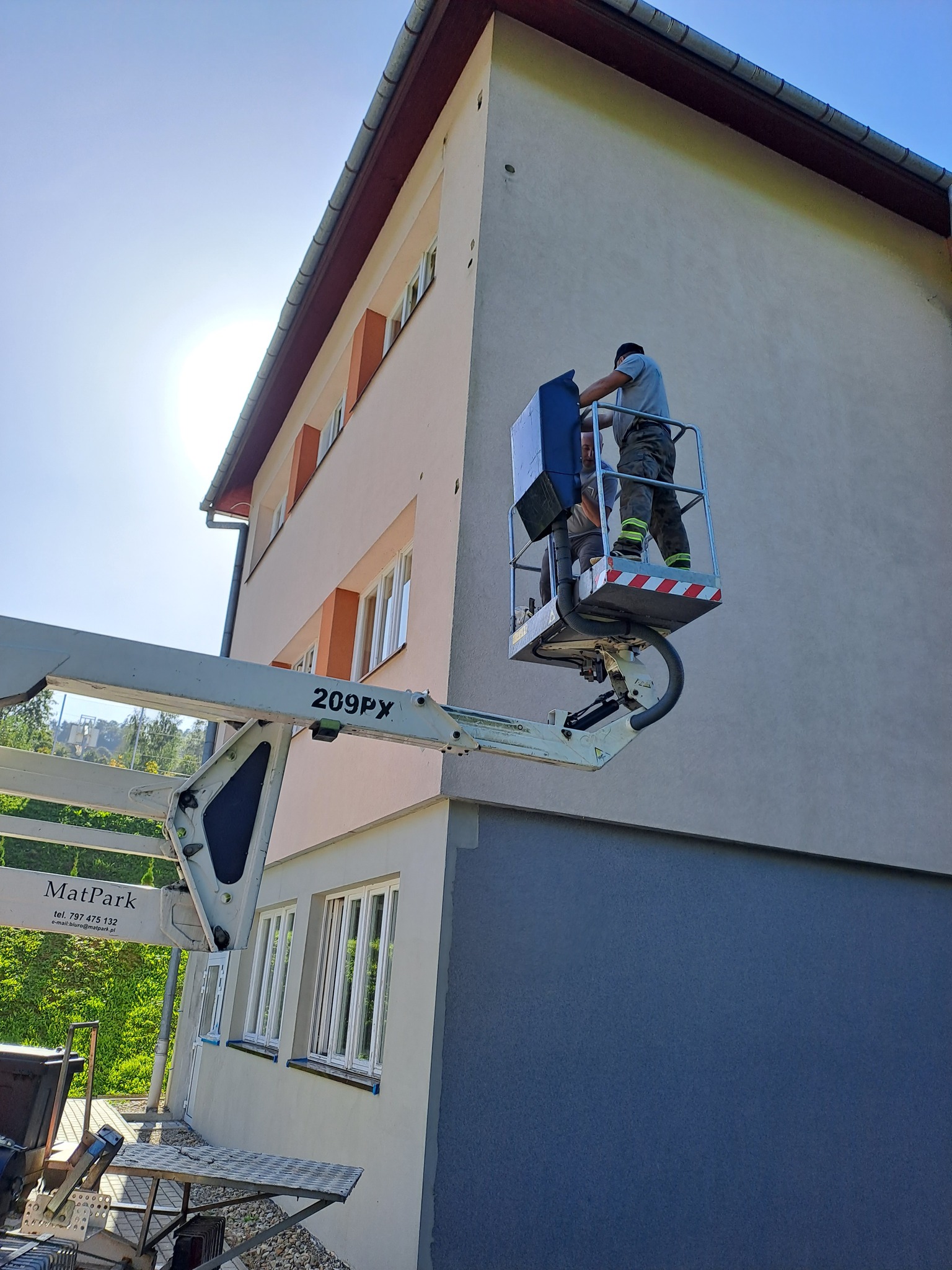 Ponad 60 dziupli w elewacji szkoły to efekt działania dzięciołów. I to zapewne nie koniec, bo stukanie dzięciołów nie ustaje a efektem tego stukania jest niszczenie elewacji szkoły. I nie ma na to rady.
Wykute w elewacji dziury szpecą budynek i powodują poważne straty energetyczne, konieczny więc będzie jej remont a to poważne koszty. Ze środkami finansowymi wszyscy wiemy jak jest, więc … – z pomocą przyszli mieszkańcy wsi.
Z inicjatywą wyszła Pani Małgorzata Wolak a sprawy "techniczne" wzięli w swoje ręce Panowie Krzysztof i Piotr Wolak. Dzięki sprawnym działaniom (z udziałem Pana Jacka, naszego konserwatora) udało się zlikwidować 33 dziuple w trudno dostępnych miejscach, często położonych kilka metrów nad ziemią. Niejako "przy okazji" Panowie naprawili dziurawe rynny, które po ponad 25-letniej eksploatacji, najzwyczajniej przerdzewiały a ich stan (zwłaszcza zimą) zagrażał bezpieczeństwu użytkowników budynku.
Bardzo dziękujemy za inicjatywę i życzliwą pomoc. Wszakże, jak mówi przysłowie, prawdziwych przyjaciół poznaje się w "biedzie".
Na zdjęciach nasi Panowie w akcji
Z. Opiło